What's special about today?

It's my dearest, darling husband's birthday!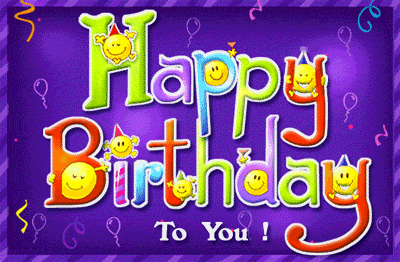 Gus, I know you're approaching that awful age involving the numbers 4 and 0, but it's not so bad. Just think of all the gazillions of people older than you!! If that doesn't help, here are a few quotes to encourage you further:
Growing old is mandatory. Growing up is optional.
In some cultures, the elderly are actually respected and revered.
You're not that old until you can't read this in writing anymore
Don't think of it as getting older, think of it as becoming a classic.
Count your blessings, not your wrinkles.
Besides, there's still one year of your thirties left. Enjoy it (while it lasts!!)! LOL
It was nice having you at home today, even though you were hiding away in the Media Room actually doing work! Next year I think you should take the day off completely! I hope you had a great day anyway and enjoyed dinner, despite finding out that your first choice wasn't open!! Remember we're in the sticks now, not everything is open when we want it to be. LOL
Happy Birthday dear husband of mine.

Love you lots. xxx
*hugs*